Ask me Anything , I will consult you with Everything!
This is a complete Life transformation personalized program which means approach to transformation will be different for everyone. We will touch upon every aspect of life such as
Mind, Body, Emotions, Economics, Methods of Meditations, Health and Fitness, family & Relationship, Spirituality, 
etc.
We all are different then why the same program for all. Our DNA is different so that this program is solely dependant on your requirements.
We do intensive life transfomation and for that we only take 2 people on monthly basis. Due to high demand, first session is considered as interview which marks whether we are compatible or not.

After the careful observation we let you know if we are going to work with you or not.
Click below to book a slot, No need to pay right now
Click below to book a slot, No need to pay right now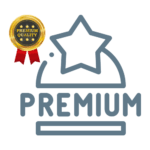 Click below to book a slot, No need to pay right now
Your Seat will be confirmed after first interview